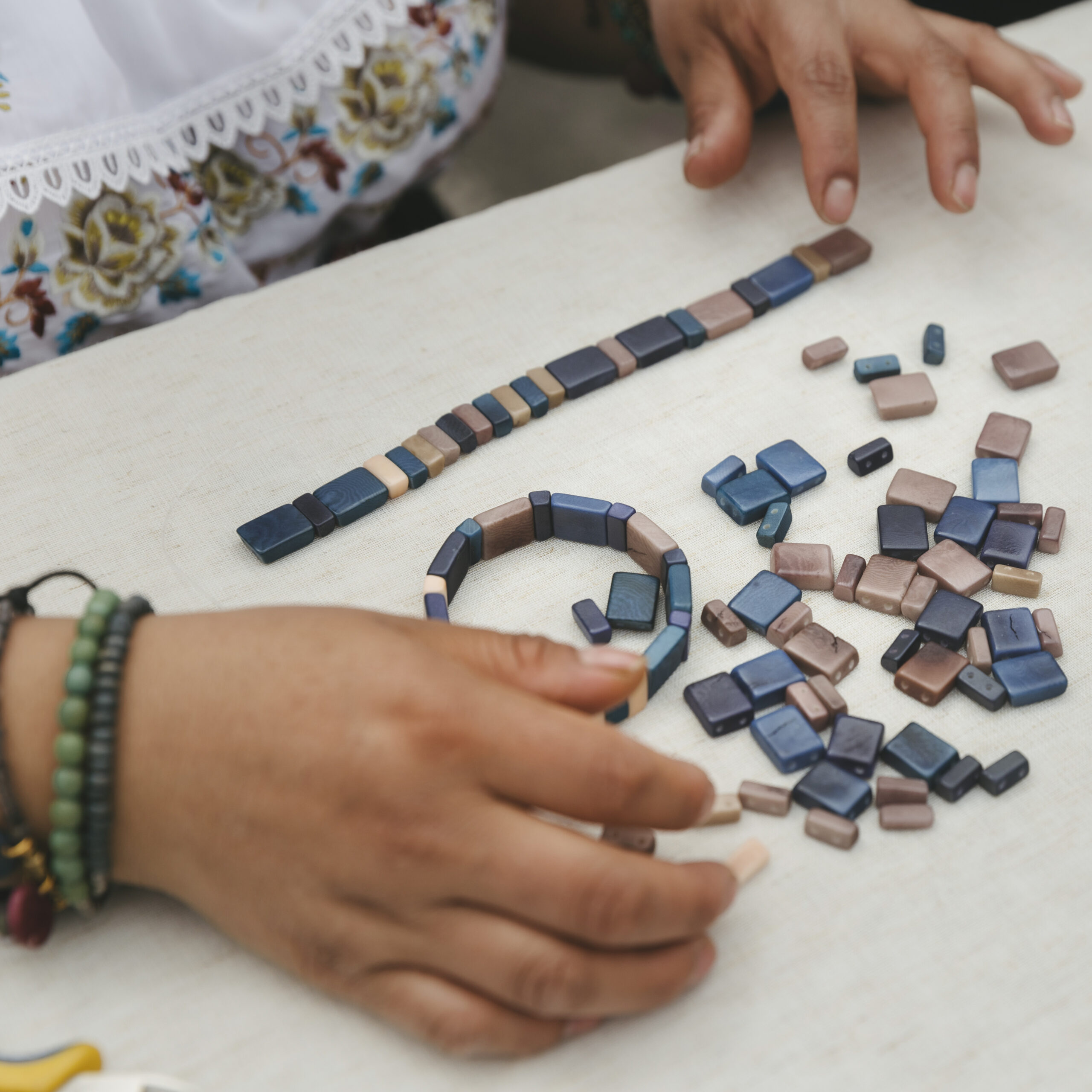 From the middle of the world flows the talent of our artisans, creating beautiful designs and producing collections. We are artisan women and care for our families by weaving our dreams into reality. This is why we are motivated to share our work and encourage you to take this amazing journey with us.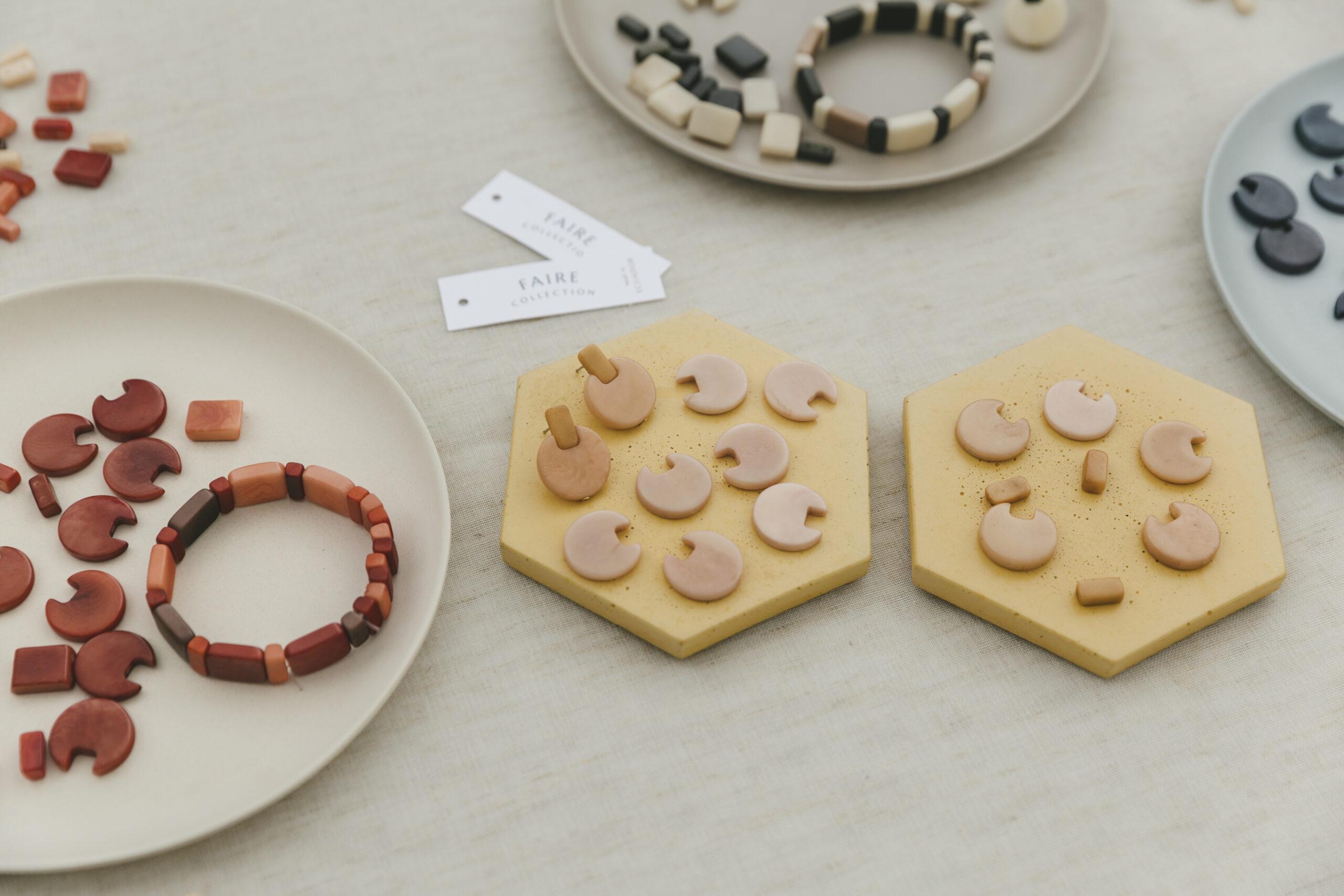 We make our work schedules very flexible for the artisans, we managed to make their lives pleasant with their families and they have managed to meet student goals without much stress. Andean Collection artisans are formally employed with profit sharing, paid vacation & maternity leave, full health insurance, retirement benefits & the ability for working mothers to set their own hours.
Andean Collection works with several kinds of natural materials, all sustainably harvested.
In Ecuador, the tropical seeds of tagua, Pambil, acai and achiras not only provide an income, but help ensure the eco-systems where they grow will be preserved for future generations.
The company was created in 2015, mainly made up of women artisans heads of households who provide for their families and professional women working in the administrative area. Andean is deeply committed to improving the quality of life of all our collaborators by providing decent wages, legal allowances for hardship situations, and solid benefits that support families.
We work with several types of natural materials, all harvested sustainably. Tropical tagua, pambil, acai and achira seeds not only provide income for farmers, but also help ensure that the ecosystems where they grow are preserved for future generations.
We are constantly evolving and improving our techniques and materials, so that every season our clients have a fresh selection of handcrafted jewellery, ensuring that the products are of high quality and adapted to the needs of the client, teaching our craftsmen to adjust the best way each style giving life to a beautiful and modern product.